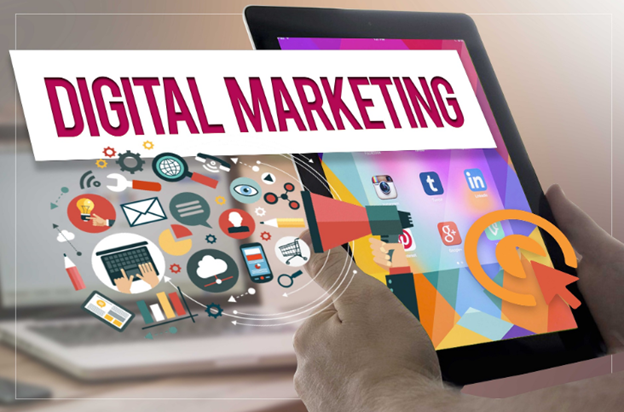 Top Reasons To Outsource Digital Marketing
When you outsource digital marketing to a reliable team of experts, you can benefit from a more cost-effective and broad resource pool. These services ensure that you can always cater to your current needs and fill in the skill gaps you may have. This service is ideal for many businesses as it allows you to expand into a market or demographic without investing in an expensive team from the get-goIn addition when you implement cost-effective online solutions, you can reduce costs and increase workload with the help of seasoned experts. Read on to find out more about these needed online solutions.
Reach Your Audience Easily
Simply put, your target audience is the people you'll be trying to communicate with most effectively. Successful messaging is all about reaching them directly and, when done right, can change your business prospects. Many businesses need to beagle to participate in this process but lack the ability or understanding instead of settling to go without or take on expensive services. With a white label solution, you can access a range of skilled professionals who can produce work under your brand canopy, giving you a skilled professional rather than an expensive agency. With several industry-leading skills to choose from, you can ensure you scale service to suit your specific needs. You can trust a wile label provider to create buyer personas, craft compelling content, and use the right platform to reach your target audience.
Save Money & Reduce Risk
While forming an in-house team to handle these functions can be more secure for your company, it also tends to sap your budget and tie you into several long-term employment contracts. This removes your ability to adjust your approach or costs as needed, which can be essential for maintaining profits. If your business also provides these services to clients, your team will more likely focus on the closets themselves, often leading the business profiles and presence to dwindle over time. This service range can also play a supportive role, ensuring that you have enough resources to cover all clients and the essential internal work that keeps the business going. Letting your team manage your campaigns from end to end can get overwhelming, and you miss out on your chances to reach more customers. Hiring a white label team allows you to reach people on different channels for a positive ROI.
Get a Fresh Perspective
As a business owner, you are very familiar with your business. However, you may have overlooked crucial details that could mean the difference between growth and stagnation. As you will be guided by pride and passion, you may also not consider services that you do not fully understand the benefit of. Having a fresh set of eyes can spark insightful conversations and give you suggestions you may not have previously considered. These objective opinions can be all-important in the growth of a business. When provided by professionals who can back up the ideas in production, you have a streamlined strategy for success.
Improve Your Efficiency
Working smart is one of the key ingredients to long-term and short-term success. Working smart requires playing to your strengths and knowing when you will need support to maintain your standards. By partnering with a white label company, you can improve efficiency and quickly meet your goals. Having an outsourced team will also free your time and responsibilities, giving you more ability to focus on your growth and operational success. For example, if you had an in-house team, you'd have to monitor their progress and effectiveness and cover salaries, taxes and compulsory contributions. But a white label is way more efficient at getting the job done from start to finish, with no obligatory costs to your business.
Outsourcing your digital marketing can be a beneficial way to streamline your processes while delivering more focused results to your clients. Free up your in-house team to drive the business forward as our skilled professionals fill in the gaps and support your day-to-day production needs. Contact us today to find out more about these services.