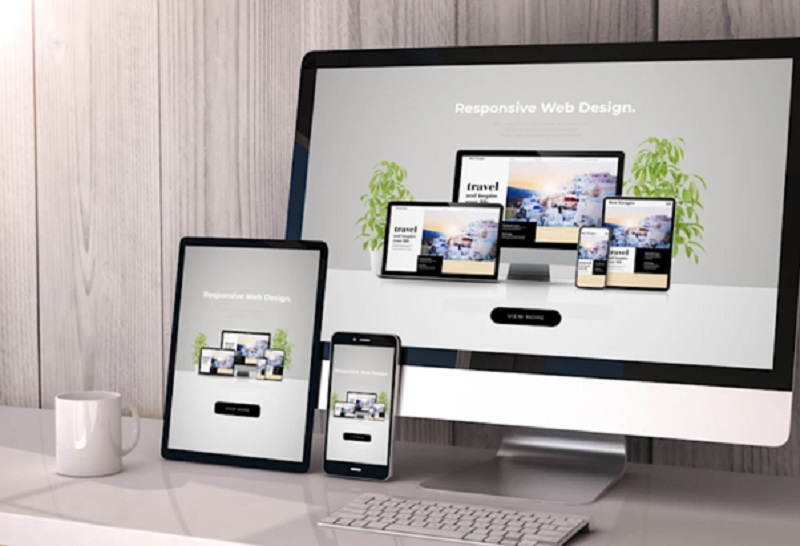 How A Good Web Design in Sandton Makes Your Business Profitable
As a business owner, you must know how important it is to have a website, but did you know that your website can help make your business more profitable? If your site's content is relevant and the design makes sense with the purpose of your website, then you will be successful. However, if those two things are missing, it's time to take action and fix what's not working. I will now go over how a good web design in Sandton will help make your business more profitable.
A good web design should also be visually appealing and easy to navigate. It should be professional looking, but not boring. A simple design that highlights the products and services offered by your company can give you leverage over competitors who don't have one.
Improved SEO ranking.
A good website design improves search engine rankings by ensuring that search engines can easily crawl and index all pages on your website. This, in turn, helps improve the traffic to your website, which helps increase sales conversions.
Increased conversion rates.
A well-designed website is easy to understand and navigate through. It also offers a clear call-to-action that motivates visitors to take action immediately, such as buy now or contact us for more information. This increases conversion rates significantly, which results in more sales conversions for your business.
Easy navigation.
Another thing you need to look for in a good web design is whether it has an easy navigation feature or not. If not, then this could be problematic for your customers, who might get confused while searching for a product or service on the website. This will affect their decision-making process as well as the overall experience they have on the website itself.
The better brand perception among customers.
A professionally designed website creates a positive image of your brand among potential customers and helps generate trust among them, which results in increased sales conversions for your business.
Enhanced credibility.
A good web design makes it easier for potential clients to trust that you are a serious business with expert knowledge on whatever topic you are working on. At the same time, this can also make it easier for customers who have already purchased from you before to return because they know exactly what they are getting from you each time!
Compatible with all devices.
If you own or work for a business, your website must work on all devices — desktop computers, laptops, tablets and mobile phones. People want to be able to access your site from anywhere, anytime, and from any device, so it needs to be compatible with all of them.
Boosted ROI and increased profits.
A well-designed website will help increase the ROI (return on investment) of your marketing campaigns by allowing visitors to convert into leads and sales much more easily. This can increase your company's profits, which can help fuel future growth!
Increased exposure
A professionally-designed website helps you rank higher in search engine results so that more people can find your business online. This leads to increased exposure and greater brand recognition, leading to more sales down the road.
Proper web design in Sandton can help business owners reach their target audience, grow their business, and ultimately generate leads and sales. But a web page can't be successful unless it is professionally designed. Unfortunately, many businesses get caught up in making the perfect website but don't understand that all the bells and whistles in the world won't matter if their website is poorly designed.