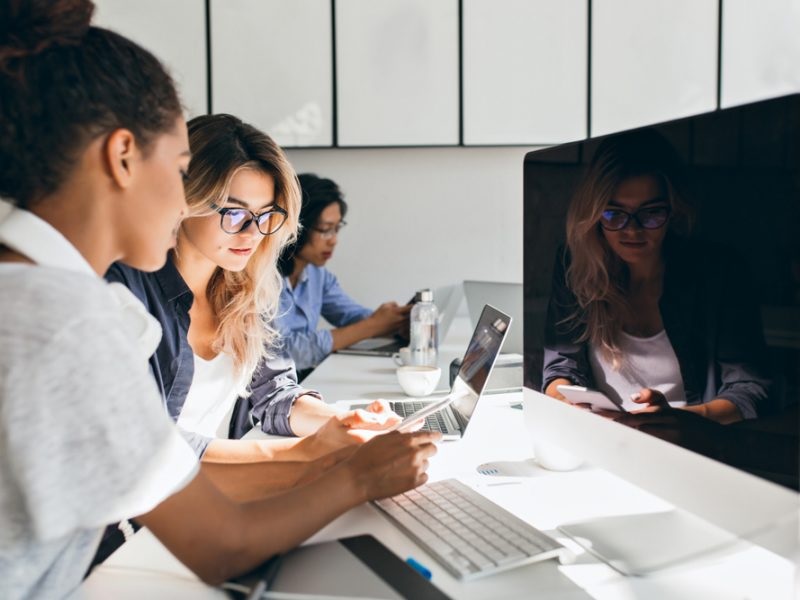 How to speed up your computer?
How many times have you viewed your photos from your trip 5 years ago? How often do you listen to your favorite artist's album from a few years ago? Do you really need a CV with 2005 in the title? And this program for unpacking one strange archive? Or maybe a graphics program in which we only corrected the red eye effect once, because then we bought a better camera. Discover here the 8 ways to increase the performance of your system.
Each of us has something similar in our conscience. Everything will be useful to us someday, for sure. I'll save it for later. The day before yesterday they said that Opera is the best among browsers, yesterday Firefox, today Chrome, and tomorrow Edge, so I will install them all and use a different one every day. Sounds like a great plan? Well, not necessarily.
The first thing you can do is admit your mistake. Later, you should look for ways that can somehow increase the speed and smoothness of our equipment. We have created a list that may be useful to you.
Of course, there is no point in deceiving that the methods given below will suddenly turn old equipment into an electronic rushing ostrich, but they can significantly affect its work, which will significantly save us time and nerves.
So what is worth remembering when we want to speed up the computer?
1. Defragment your hard disk
If you have a standard rotary hard disk (HDD), your computer may take a relatively long time to process data that has been incorrectly written to the disk (or is broken into one million parts in different parts of the disk). Disk defragmentation arranges files in adjacent sectors of disk space. This procedure makes it shorter to work with files, and thus the normal, everyday work is accelerated.
2. Clean the system registry
The same goes for the Windows Registry. It is simply a list of the setup and configuration entries that your computer uses. If your system registry is not optimized or cluttered with old entries for programs that have not been properly removed, your current PC software will not run as fast as you expect.
3. Use or delete – remove obsolete or unnecessary programs
The computer should serve the human being, not the other way around. If you have programs that you have never used or are not going to use, use the program removal option:
You can easily get rid of unnecessary things by going to the Control Panel – click Start -> Control Panel -> Programs and Features -> Uninstall a program (for Windows Vista / 7/8/10) or Add / Remove programs (for Windows XP / 2000).
4. Save disk space
15% of the hard disk space should always remain free – the operating system often stores so-called temporary files, and therefore needs a lot of space to "breathe". To easily take care of this, you should empty the recycle bin frequently, delete temporary files, and clean the browser's cache (cache files).
Use the built-in Windows feature like Disk Cleanup (press Windows Key + R, then type "cleanmgr.exe" and click OK) to clean up your computer sometimes.
5. Optimize the Windows startup process
Too many startup processes will significantly increase the time your computer needs to be ready for use. It's best to choose which services to start at startup by changing the default boot settings. It can be shocking how many unnecessary programs are launched when the system boots!
6. Use all computing power during start-up
Most modern computers have multi-core processors. It seems obvious – the more cores, the better the performance. In Windows Vista and Windows 7 it is possible to shorten the boot time by using all cores.
Press Windows Key + R, then type "msconfig.exe" and click OK. Go to the "Boot" tab, click "Advanced options …" and set as many processors as possible in the upper part of the window.
7. Avoid malware
Malware as well as adware not only violates your security and privacy, but also slows down your computer significantly. Equip yourself with a trusted and complete Security Suite to protect yourself from suspicious programs such as additional toolbars or an additional search engine in your browser.
8. Update your system
One of the biggest myths among Internet users is that the updates we are tired of with Windows clutter the computer and reduce its performance. This is not true – the current Windows system allows you to use the latest technology and also perfectly protects your computer against threats. However, if you are using Windows 10, remember to check after each update whether the link sharing option for sending improvements and corrections to other users of this system has not been enabled again. Additionally, block him from sending information about your system.