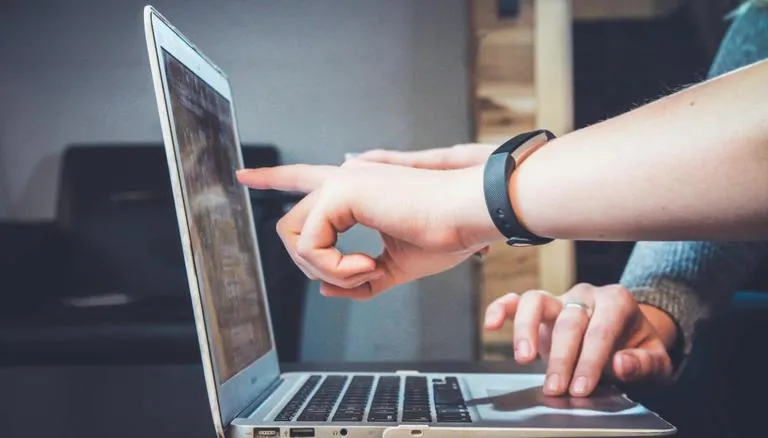 Digital Marketing: A Promising Sector in 2021-22
Did you know? While the health crisis is undermining many professions, digital marketing professions remain highly sought after in 2021! They have indeed become indispensable to businesses. To the point that they should continue to recruit strongly in the coming years; in other words, they represent an excellent avenue for all students in search of a good (re) orientation! But why are they so popular? What professions can you aim for? What digital marketing course to do? And how do you train for it today? We answer all your questions about these promising professions!
Why are companies relying so much on digital marketing?
Digital marketing: The marketing of the situation
If digital marketing has been rising for several years now, the health crisis gives it even more weight in business activity. In this age of social distancing, we have to admit that it has many more applications than "traditional" marketing! The rule is simple: companies must follow their customers and prospects to keep their business. However, it is on the Web that the population is massively concentrated!
Companies have therefore naturally turned to digital marketing to:
Increase their visibility on the Web;
Retain their customers, more than ever-present on social networks, mobile applications, and other digital channels;
Reach new targets;
Boost their online sales, etc.
Other advantages over traditional marketing:
You can do digital marketing more quickly from a distance. Top in the era of widespread teleworking!
It also makes it possible to deploy much better targeted (and therefore more effective) campaigns thanks to the use of data collected by digital tools;
You can deploy campaigns 24/7!
Digital is no longer considered a threat to physical sales!
Let's be honest: Before the pandemic, many merchants saw online sales as a direct competitor to their in-store sales. This considerably slowed down their desire to go digital. But since then, things have changed a lot: according to a study, nearly 2/3 of companies no longer see e-commerce as "a competitor" but rather beautiful and as a complementary contribution to their activity.
Better still: after having transferred part of their "traditional" advertising investments (e.g., TV, flyers) to digital marketing solutions (e.g., e-mail marketing campaigns), many companies have noticed an increase in their online and in-store traffic! So much so that they are now 56% to recognize that digital constitutes a vital lever to boost sales in their physical points of sale.
This means that companies that have embarked on digital marketing during the epidemic will certainly not give up this growth lever! Even when the situation is finally back to "normal," they will continue their efforts. Enough to open up great job opportunities.
What are the essential qualities for working in digital marketing?
Of course, each profession requires specific qualities. However, we can say that working in digital marketing agency such as Leading Solution generally requires having:
A good dose of creativity: There is nothing like an original campaign to help your company stand out from its competitors, capture the attention of your targets and create a buzz on the Internet;
The analytical mind to identify the strengths, weaknesses, opportunities, and threats in the market. You will also often have to analyze the results of your marketing actions and adapt your strategy accordingly;
Lots of curiosity to keep you up to date with what's new: This quality is paramount because the world of digital marketing is evolving at high speed! From rising stars of social networks to new means of expression competing with "memes": always be on the lookout for the latest trends to perfect your strategy;
The sense of initiative: Indeed, it is better to be proactive to stand out in the field of web marketing;
The team spirit heard as a digital marketing professional is usually surrounded by several employees, except exceptional cases; (e.g., the mission for a start-up.)
Good responsiveness to quickly adapt your marketing actions to an unforeseen situation;
The sense of organization to prioritize your efforts and work efficiently on several projects at the same time.
Doing anonline digital marketing courses in this scenario is the best choice that one can make right now! So hurry up and get specialization in Digital Marketing.