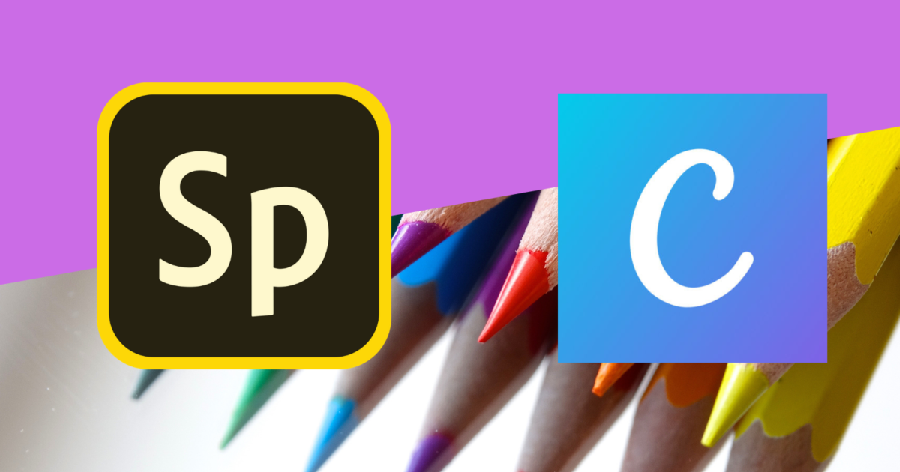 Adobe Spark vs. Canva – Which Tool is the Best?
If you are into graphic designing or want to create videos, web pages, or channel art, you might have come across these two names. This article will help you find out how well they stack up against each other by considering their key differences, which shall leave no room for confusion among these two, and then you can choose one based on your priorities.
User Interface
Canva's user interface has been made simple to get used to; simple options like cropping or changing the size or color of a photo shall be very handy for you to use, especially if you are just getting started. On the contrary, it will take a little more time and effort for you to get used to Adobe Spark if you are a novice, as you might struggle to do the simple tasks which are comparatively easier on Canva pro. In short, Canva pro offers more convenience and even feels more responsive to the user, and thus it's more user-friendly.
Video Editing Capabilities
Although Adobe does a much better job in the part of video interface, especially when it comes to the creation of short videos, the story templates are great for storytelling. You can also create high-quality videos easily in Canva pro, but the templates for videos and other conveniences are not as good as that of Adobe. In brief, Adobe's video interface is much more sophisticated than that of Canva's.
Photo Editing Capabilities
Both have automatic background removers, but Canva pro seems to perform a little better, and it's also easier to use different photo effects in Canva than that of Adobe Spark. However, you may get an extra edge with Adobe Spark in terms of the number of effects if you are already an Adobe cloud user, which gives you the access to import other Adobe filters from Lightroom or Photoshop to Spark.
In short, Canva is more intuitive as the effects are integrated, while Adobe Spark can offer you a greater number of effects if you are into their ecosystem. The right web designing company in Delhi will ensure that the best of the two or both are used for your website.
Templates
Both Adobe Spark and Canva pro might put you into a paradox of choice for templates and even fonts and stock images, for that instance, but Canva has a wider and greater variety of templates than Adobe Spark. Canva also has a significantly high number of templates, which makes it a clear winner.
Integrations
Canva has app integrations with Youtube, Instagram, and hundreds of third-party apps and services, which makes it a more practical option, if you share your designs frequently over various apps and its sharing option is also quite easy to access. On the other hand, although Adobe Spark offers the option to share your designs, the options are very few, and it also does not even come close to Canva to offer competition in terms of outside app integrations.
Organization
Adobe Spark and Canva offer you the convenience to organize your projects, and they are neck and neck in this department, but Spark takes it even further as you can also store them in the cloud. So choose a top web designing company in Delhi to ensure that only the best designing tool is used for your business.
Price
Canva has a free version, but you will miss out on many features mentioned in this comparison, and if we compare the price of Canva pro to that of Adobe Spark, then it's on the higher side, which makes Adobe Spark more pocket-friendly.
We can say that Adobe Spark comes at a more affordable price range by covering all the points, making it a bit more attractive. It's also great for editing short videos, and if you are into Adobe's ecosystem or even an Adobe cloud user, you can get the most out of Adobe Spark, and it shall probably look more sensible to you. Whereas if you are out of Adobe's ecosystem and an amateur, then Canva shall be a better choice for its intuitive nature. Consider hiring a top web development company in Delhi to ensure that the top software is used.