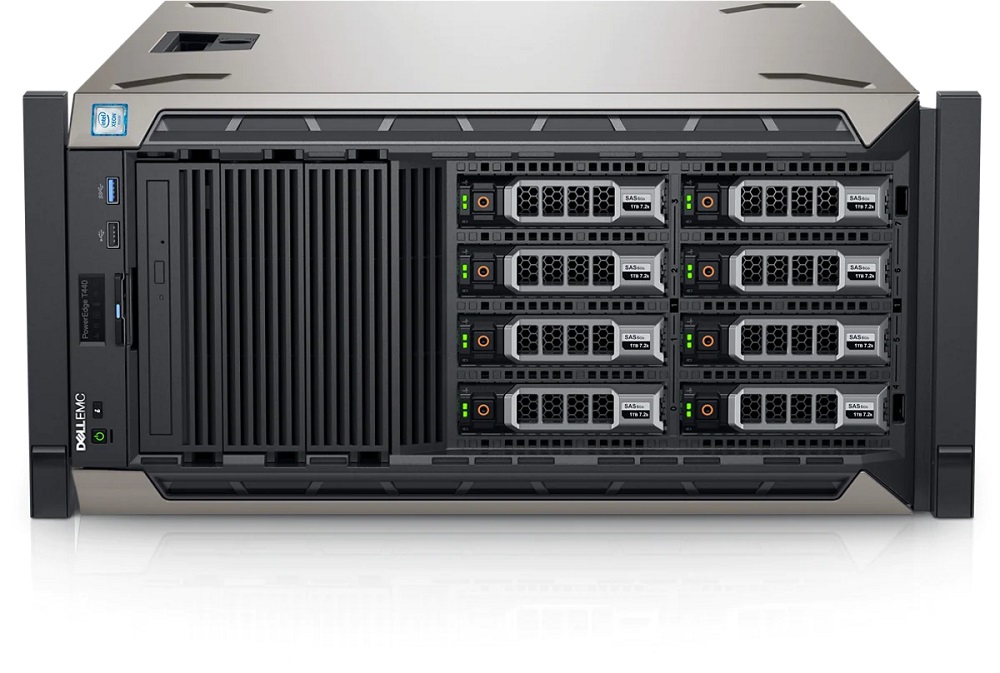 What Is Dell Poweredge T440?
The server is suitable for an office environment and it can be used in a data center, which can run windows server 2016 and 2019 and can be configured to run active file server, remote desktop services, and directory. T440 power server is a powerful, successor, and practical power server, which represents a substantial increase in performance. Single intel scalable 3104 bronze processor will unveil the processor, then the machine will be upgraded to get a second processor.
Stipulations of Dell PowerEdge T440
To deliver overall performance improvements one or two of Intel's new xenon scalable processors were supported with up to 14 cores. Either 4 or 8 bases can be chosen depending on your need for capacity which supports 3.5-inch drives for up to 80 terabytes or a 2.5-inch drive version which supports up to 162.5-inch drives for up to 61 terabytes of storage. CHASSIS and HDD, it has here are basic 8 bay 3.5-inch disk version configuration and 2x480GB SSD SATA. Both LFF and SFF configurations support SAS/SATA SSDs and HDDs. This unit has a 3-year warranty with pro support and mission-critical.
Raid Controller
HD RAID controllers are also updated by Dell for the new-gen 14 servers with an integrated S140 RAID controller. New and improved perc H840 external RAID controller can always be installed which offers 12 gigabytes per second data transfer speeds.
Raid Controllers
Perc S140
Perc H330
Perc H730P
Perc HBA330
Perc H840
Boot-optimized storage cards aka boss can opt-in in addition to the storage base which is either a single or dual m2 storage device, which supports either 120 gigabytes or 240 gigabytes with hardware RAID for redundancy. The idrac is a remote management solution that allows you to change the RAID configuration.
Flexibility is brought and powerful 2-socket performance is delivered by the T440 tower server. It is an ideal solution for enterprises, small and medium business, es and public organizations. T440 server is a substitution of the preceding generation of the T430 tower server. Faster processing power can be observed in T440 PowerEdge. It has a very large internal storage capacity. Unauthorized access to hard drives is protected by a lock on the bezel. The Internal Dual SD Module (IDSDM) and flashcard are contained by the IDSDM module. The optional sliding rail is supported by T440. Dell PowerEdge T440 manages your day-to-day data center organizations. IT infrastructure and highly distributed organizations were extended by this server.