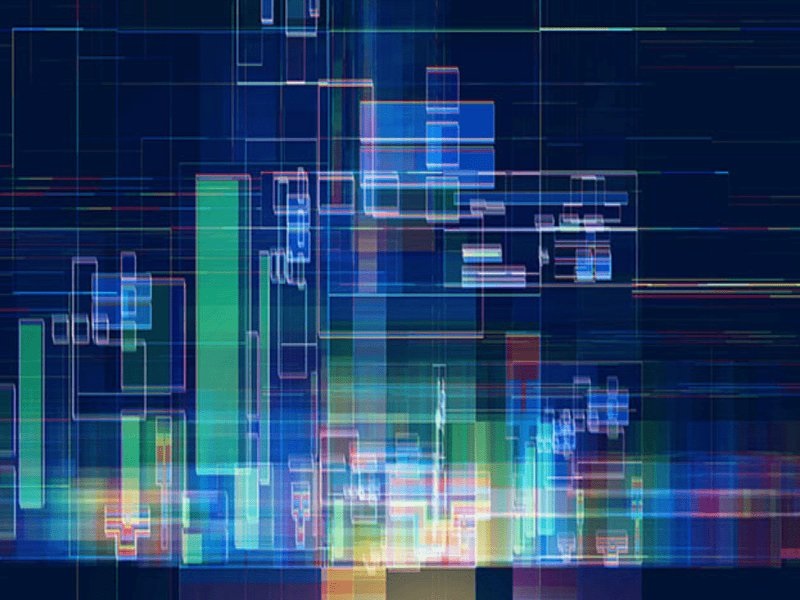 What are the top advantages of choosing Iot solutions for smart farming
IoT solutions for Smart farming. Lately, we have seen a resurgence in popularity among IoT solutions for smart farming. Many farmers have been using remote monitoring of their farm machinery, water meters, and animal tracking devices. This has helped them improve the efficiency of their animal and crop production.
IoT solutions are transforming the way farmers connect and manage their operations through a matrix of technologies and services. Advantages of IoT solutions for smart farming include having near real-time information and being able to control equipment remotely. Further, they can also help in reducing costs while enhancing efficiencies, sustainability, food safety, and quality.
It (internet of things) solutions are the next frontier for smart farming, adding the ability to monitor and control elements in the farming process remotely. IoT systems use sensors built into the machinery and infrastructure to collect and transmit crucial data back to a central database that can be analyzed by farm management. The information gathered can then be used to make business-critical decisions regarding everything from irrigation and fertilizing to crop production.
The advantage of IoT solutions for smart farming is multifaceted. For example, it offers an all-inclusive solution, featuring sensors, analytics, and application software that perfectly complement each other. This also means that farmers can purchase just one technology instead of three or more, which will likely help to reduce overall costs. First, it helps in the understanding of data. Data is a crucial aspect of managing a farm. Due to the spread-out nature of farms, timely access to data becomes difficult. IoT solutions are integrated with software, making farming more effective and productive. This characteristic helps farmers understand what works and what doesn't work, thereby helping them make adjustments to their farming practices that would benefit from immediate action.
The benefits of deploying IoT technology are well established. With the right tools, farmers can use sensor data to increase productivity and improve food quality while also reducing costs. The term "smart farming" is often used to describe the application of IoT sensors on farms, but the technology is adaptable to any business with a physical presence. So whether it's a farm, retail store, or gas station, smart farming enables businesses to maintain a competitive advantage.
The concept of smart farming has not just been conceptualized by scientists and is one that is becoming increasingly vital these days. Connected sensors monitor agricultural conditions and can be integrated with other data sources to further improve decisions for crops and livestock. M2M connectivity provides better insight into agricultural concerns such as soil moisture, crop growth, pest management, and livestock health, laying the foundation for more precise and efficient farming practices.
IoT solutions have the power to revolutionize the Smart Farming process. From the time a farmer starts working in the field to the time that product makes its way to your plate, a large number of farmers depend on IoT technology. The benefits of Smart Farming are numerous.
IoT solutions and smart farming are booming industries around the world. From home farming to large-scale farming, IoT technologies enable farm equipment and other devices to transfer data over the internet for more optimal farm management.
IoT solutions for smart farming can meet the needs of many farming activities. Farming is a delicate process and thus needs a lot of surveillance, which can be easily performed with IoT solutions for smart farming. It ensures that farmers do not miss out on any information about their crops or animals. With the help of IoT solutions for smart farming, farmers can make important decisions regarding water, nutrients, seeds, and much more.
IoT solutions for smart farming are the next-gen technology for the agriculture industry. These solutions use sensors and data in real-time to help farmers increase yields and improve efficiency. Mobius provides these IoT solutions for smart farming, including an Open Source Software Platform, direct device management, and professional services.
There are several advantages to using the internet of things for smart farming. Its technology allows several sensors to be connected to a computer and collect data from them. It also integrates data from different sensors. IoT technology can help increase crop production and help farmers be more efficient by making the necessary changes in their farming practices.
Smart farming systems use mobile devices, smartphones, and sensors that can send information about various aspects of the farm such as temperature, humidity, and soil moisture. The collected information is then analyzed and presented to farmers through decision support systems. The main advantage of IoT solutions in smart farming is that farmers can get real-time information that helps them make quick decisions regarding the activities they have to perform on their farms.
The least understood components of any smart farming solution are the sensors. Most people think that the sensors play an important role in gathering environmental data and passing it on to an application where it is interpreted and used for improving farming operations. The Internet of Things (IoT) is one of the greatest transformations in network architecture and application development. According to research, the market for IoT is expected to grow from $157 billion in 2015 to $457 billion by 2022. The adoption of this technology is due to its many advantages: improving efficiency, saving time, streamlined collaboration, and less data entry.
There are lots of advantages to using the Internet of Things (IoT) to create smart farming. First, collecting real-time information and data with IoT solutions allows farmers to make decisions about farming promptly. This decreases the time from when an issue is detected until it is resolved. IoT solutions for smart farming are the future of agriculture. These solutions provide context-aware data that gives insights into the overall health of managed crops, livestock, and livestock-based enterprises. The goal is to improve farmers' productivity through preventative monitoring and better farming practices.
The Internet of things can serve to make the farming industry much smarter, more knowledgeable, and innovative. It provides a solution where intelligent farming is made possible through sensors, the internet of things, artificial intelligence, and other technologies. IoT solutions help farmers to be more competitive in their fields by knowing the exact amount of fertilizer that needs to be used and when as well as reducing requirements for manual effort.
IoT solutions can be used to connect various devices to collect, process, and forward data. This "Internet of things" enables the maintenance of conditions and tasks management with remote control. The Internet of things is used for various activities: control of humidity, temperature, plant protection, and irrigation system; monitoring at different stages of the growing chain; harvest and crop editing; quality assurance of food products; optimized collaboration between suppliers and producers. These solutions in agriculture significantly improve cost-effectiveness, clarity, and precision.
With the increasing demand for food, farmers are under constant pressure to grow more in less time. Now more than ever, a successful harvest is dependent on the proper application of technology. Several companies have established partnerships with agritech providers to introduce IoT solutions designed to help farmers monitor crops and increase efficiency. Three main advantages can be attributed to the adoption of these new technologies.
IoT stands for Internet of Things. It is multi-layered technologies, connectivity, and more important data creation that is being provided by various devices. In the agricultural sector, IoT provides a plethora of technology solutions that include smart equipment, sensors, gadgets, and more.
Today, farmers and growers, who want to stay competitive, need to adopt digital technologies in their day-to-day activities. Data and information are valuable assets for any organization and the ability to capture such data enables informed decision making.
As the production of food, fiber, and fish is the main industry of many countries, it has a great influence on their economic development. As we all know, the production of a product is connected with many factors and elements.