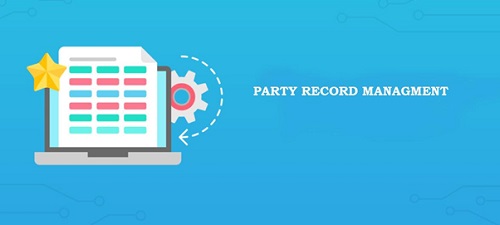 Digital Resellers 101: Everything You Need To Know
A digital marketing reseller program is the most cost-effective and practical option to expand a business. It's a fraction of the price compared to traditional marketing, the quickest way to connect with customers, the most focused kind of advertising available, and a terrific way to create trust in a brand. It's the most scalable and measurable method of marketing currently offered. You might have a great business concept, but if you don't advertise it effectively in today's online realm, you'll lose money and fall behind. Here's a quick rundown of everything you'll need to know to get ahead. Digital marketing, at its most basic level, is a form of marketing that combines various online technologies to assist businesses in selling their goods and services. It is made up of multiple parts, some of which are listed below.
6 Different Types Of Digital Marketing You Can Make Use Of
The various types of digital marketing include:
A Website
Search Engine Optimisation (SEO) is the process of improving the visibility of a website on (SEO)
PPC (Pay Per Click) advertising
Content Marketing
Social Media Marketing
Email Marketing
SEM
SEM (search engine marketing) is a type of marketing that tries to boost your company's exposure on search engine results pages like Google. Pay Per Click (PPC) advertising is a highly effective SEM strategy. PPC places an ad on a search result page and costs you a fee each time that ad is clicked when done correctly. As long as you're utilising high-intent keywords to capture a potential customer's wants at the time, this is a terrific method to start producing more website traffic and sales.
Instagram Marketing and Facebook Marketing
Instagram and Facebook are major social media platforms that may deliver hyper-targeted, smart, measurable, and low-cost marketing strategies that traditional marketing cannot match. You may target and communicate with your audiences on Facebook and Instagram using different areas, demographics, behaviours, and interests. Remarketing your website visitors and email subscribers using Facebook and Instagram marketing is also a good idea.
Compelling content
Creating valuable content is crucial to SEM and social media marketing. It's all well and good to know who you want to reach out to and which channel you'll use to interact with them, but if your content doesn't resonate with them, your efforts to engage them and generate conversions will most likely fail. A video, an image, a blog entry, a web page, a podcast, a product description, and much more can all be considered content. Again, knowing your audience will help you figure out what kind of content you need.
Social Media Marketing
Social media marketing is an excellent approach to increase brand visibility and trust while communicating directly with your target market. It essentially entails regularly crafting and publishing little pieces of material. Your audience should be informed, inspired, or entertained by this information. And, for it to be effective, you must ensure that it reaches your target audience.
Marketing Via Email
With all of these digital marketing initiatives in place, your website will almost certainly start producing traffic in no time. However, to persuade your hottest leads to pull out their credit cards and buy from you, you may need to push them a little harder. This is where email marketing can help.
And considering how to start a credit card processing company, delve into the intricate landscape. Understand regulatory frameworks, establish partnerships with banks, and embrace secure payment technologies. Develop a comprehensive business plan, focusing on customer trust and service efficiency. Navigate the competitive industry landscape strategically to ensure a successful credit card processing venture.
Steps To Take Next
You're ready to take action now that you've gained a basic understanding of some of the most important marketing components your company requires to succeed. First, of course, you may try your hand at developing your strategy, creating content, managing accounts, and analysing the results of your marketing efforts to ensure you're receiving a good return on your investment. You can also give Globital Singapore a call, and we'll take care of everything so you can focus on your business. That's all there is to it!
We're a premier digital marketing reseller, working with Singapore brands to comprehensively manage their online marketing and advertising. Call us today to find out more about our services.